Latest news
Mohed Altrad of Altrad Group from France named EY World Entrepreneur Of The Year 2015
MONACO, 7 JUNE 2015. Mohed Altrad, the founder and CEO of Montpelier-based Altrad Group, was last night named EY World Entrepreneur Of The Year 2015 at an awards ceremony held in Monaco's Salle des Etoiles. Mohed was picked from among the 65 country winners from 53 countries vying for the title.
Mohed Altrad, who was born into a Bedouin tribe in Syria, moved to France aged 17 and went on to gain a PhD in Computer Sciences. He and a partner bought a nearly bankrupt scaffolding maker in 1985 to form the basis of what is now Altrad Group. Mohed developed the company through acquisitions and organic growth and in 2014 generated nearly US$1b in sales and employed nearly 7,000 people in 110 subsidiaries throughout the world. The company, which is the world leader in cement mixers and a European leader in scaffolding and wheelbarrows, will reach US$1.13b in revenues by 2016. Mohed is also President of Montpellier Hérault Rugby Club.
Rebecca MacDonald, founder and Executive Chair of Just Energy Group, Chair of the World Entrepreneur Of The Year judging panel says:
"This year it was a tough but ultimately unanimous decision. Mohed has built a hugely successful, fast-growing international business having overcome a humble and very challenging upbringing. He was forbidden from going to school as a child, moved to France to set up a new life and is now one of the country's most successful entrepreneurs. The judges were impressed by his ability to build and sustain growth over 30 years and by his humility and character."
Mohed Altrad, says: "I'm so honored to receive this prestigious award, especially as there was strong competition from such outstanding entrepreneurs around the world. I want to dedicate this award to everyone, as the objective of life is to help humanity. My story should tell anyone that you can change your destiny."
Maria Pinelli, EY's Global Vice Chair – Strategic Growth Markets, says: "Mohed is an inspirational entrepreneur who demonstrates that determination and perseverance can overcome adversity. He has grown his businesses consistently over a long period of time and is now a beacon for other entrepreneurs in France and beyond to follow."
Mark Weinberger, Global Chairman & CEO of EY, concludes: "Entrepreneurs are a crucial engine of economic recovery and job growth. Mohed is a truly inspiring World Entrepreneur Of The Year winner. He demonstrates the tenacity and sense of purpose that so many of our 64 other country winners possess and which helps them build a better working world."
Read the articles dedicated to this award.
EY World Entrepreneur Of The Year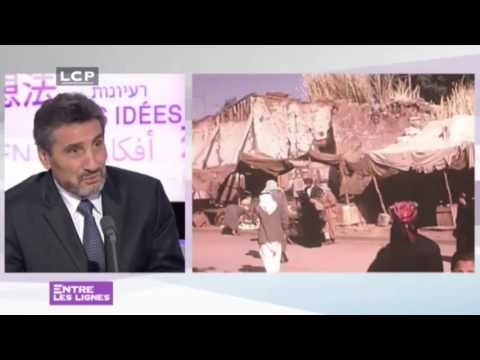 LCP - France

France 2 - France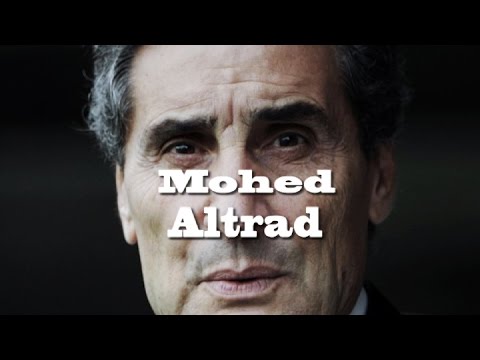 Philippe Bilger - France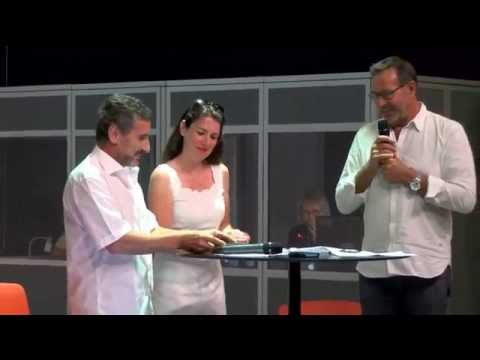 Séminaire Altrad Tignes 2015 - France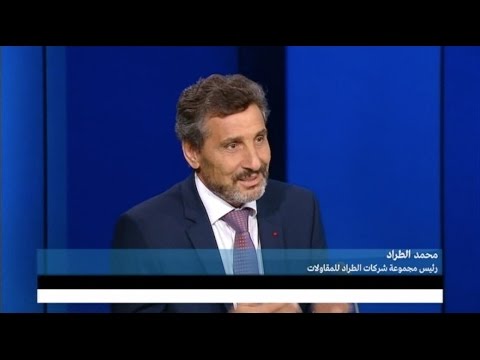 France24 - Part. 1 - International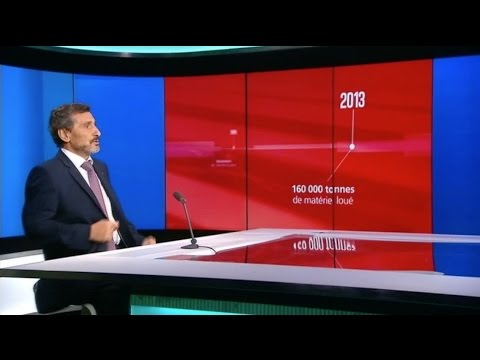 France24 - Part. 2 - International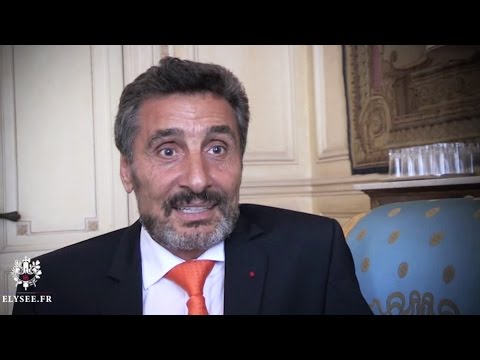 Présidence de la République - France

BFM - France

The White House - USA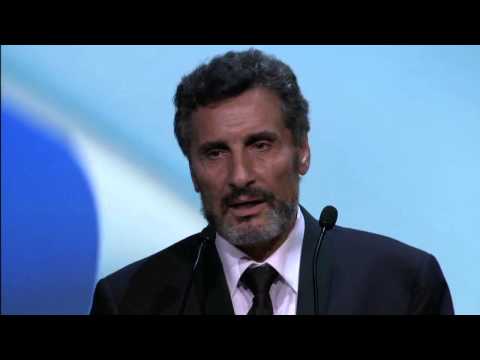 EY - International

Bloomberg TV - Malaysia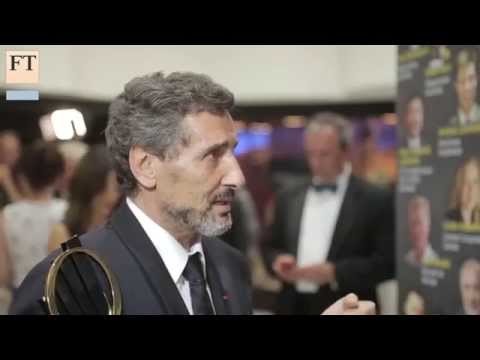 Nasdaq.com - International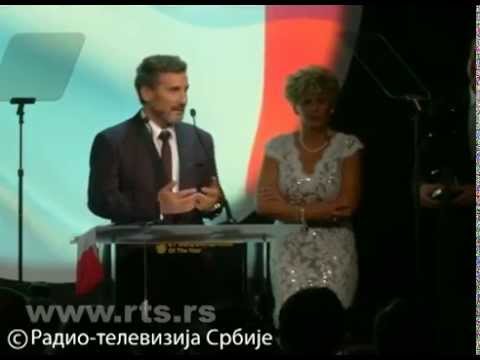 Radio-Telvizija srbije - Serbia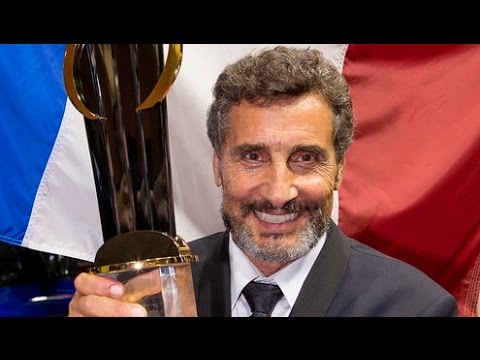 EY - International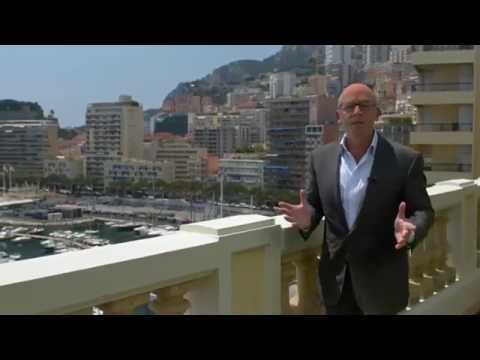 EY - International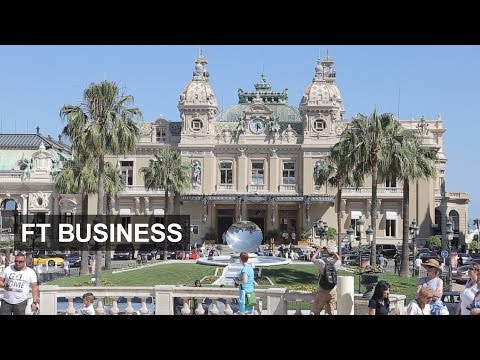 Financial times - UK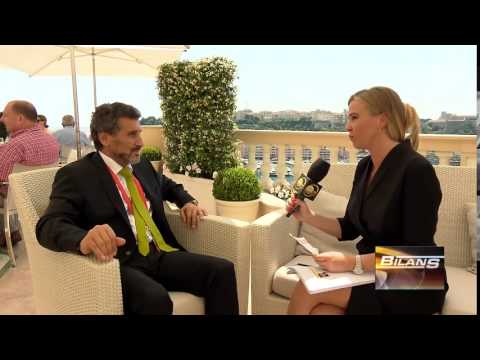 Tvn24bis - Biznes i Świa - Poland

Tvn24bis - Poland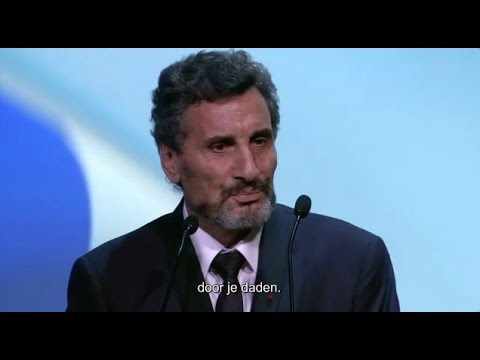 Nieuws KanaalZbe - Belgium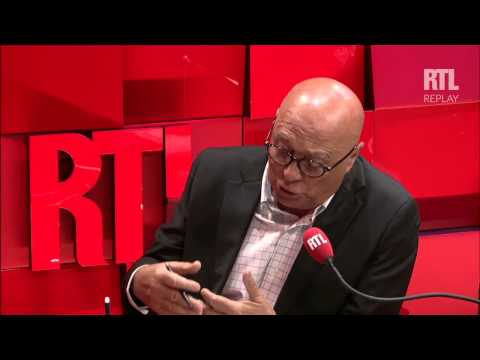 RTL - Eco Menanteau - France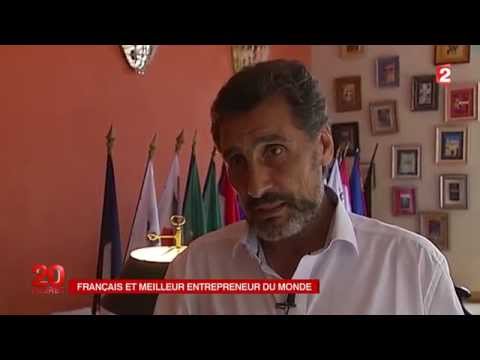 France 2 - 20h00 - France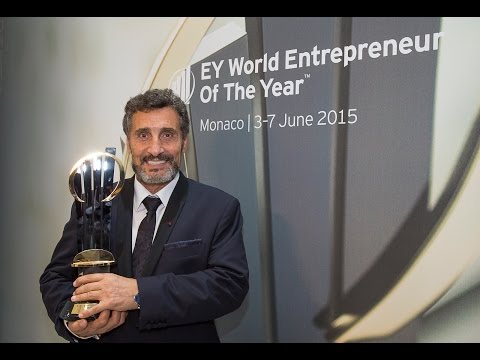 EY - International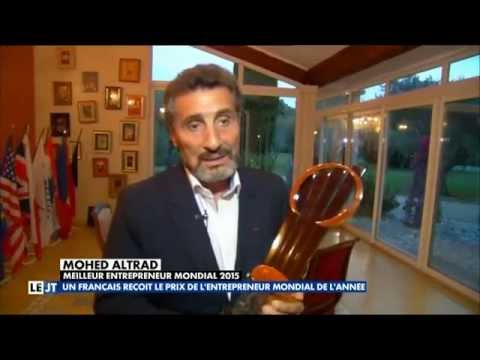 Canal+ - Le JT - France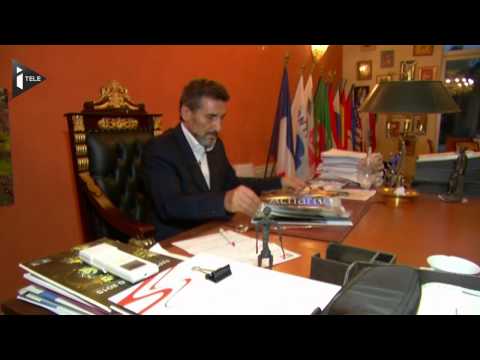 i>Télé - France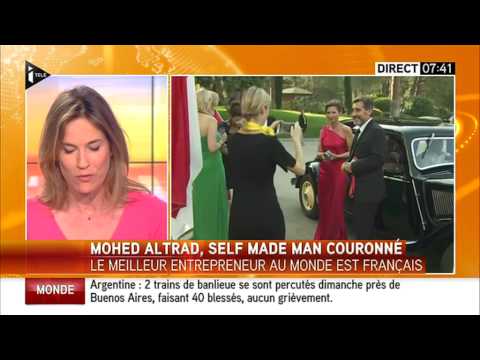 i>Télé - La Team Toussaint - France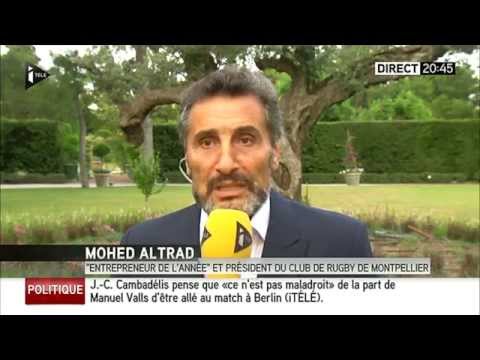 i>Télé - Soir - France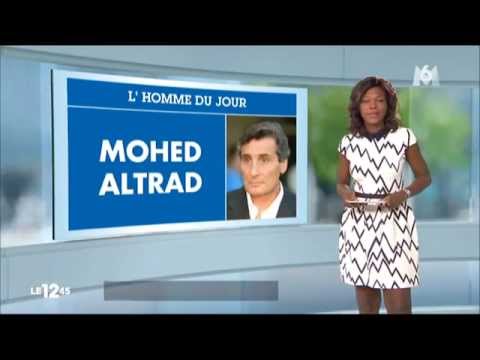 M6 - 12:45 - France

BFMTV - Bourdin Direct - France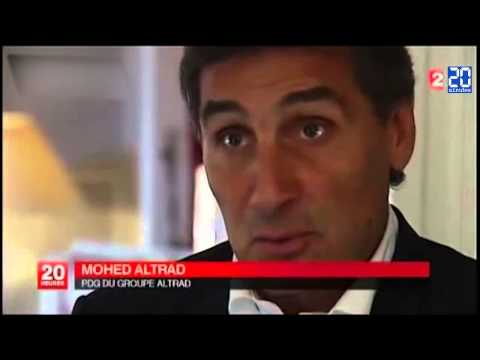 20 Minutes - France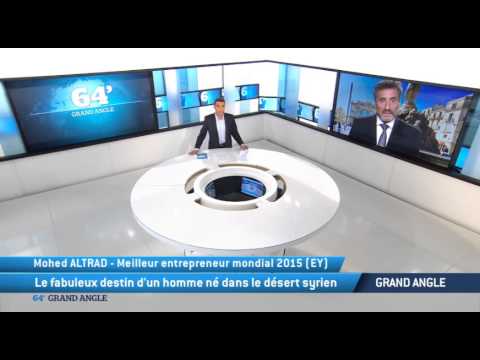 TV5 Monde - International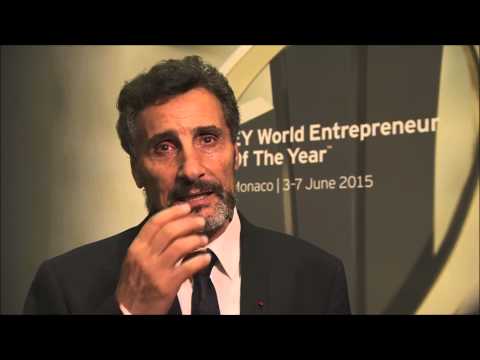 Entreprise nation / United Kingdom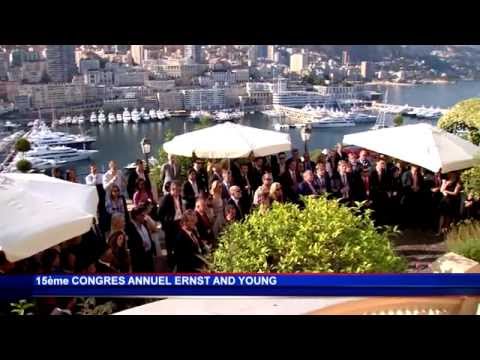 MonacoInfo - Monaco
See more videos on the site AltradTV.
About Mohed Altrad and Altrad Group
Mohed Altrad was born in the Syrian desert into a Bedouin tribe. His mother died shortly after his birth, and he was raised by his grandmother who forbade him from going to school. Mohed went nonetheless. He spied on what was going on in the classroom through a hole in the wall, until a teacher allowed him to sit in on lessons. Later, as he became the best in his class, he went to study in Raqqa, Syria. From there, he earned a scholarship in France and went on to obtain a PhD in Computer Science. He worked for large companies for about 15 years, but at heart he had always been an entrepreneur.
After starting and selling a business that manufactured portable computers, Mohed came across a nearly bankrupt scaffolding business while on holiday in the south of France. In 1985, without any knowledge of the industry, he and a partner purchased the company, which became the basis of Altrad Group. Mohed continued to grow the business by acquiring distressed companies and consolidating across Europe.
Today, Altrad Group is a world-leading maker of cement mixers and Europe's leading maker of scaffolding and wheelbarrows. In 2014, Altrad Group generated US$960m in sales and employed nearly 7,000 people throughout the world.
Mohed places the individual at the center of his company and offers young people apprenticeships or qualification scholarships. In addition, Mohed supports Doctors Without Borders, and the French League Against Cancer. He received the Knight of the French Legion of Honor, and was promoted to Officer in 2014.
Mohed is also an acclaimed author. His partly autobiographical novel, Badawi, is now taught in French schools as part of the literature curriculum.
About the judging panel
The independent judging panel comprised a distinguished group of entrepreneurs. The judging panel was chaired by Rebecca MacDonald of Just Energy Group (Canada). Joining her were:
- Fadi Ghandour of Aramex and Wamda Capital (UAE)
- Nobuyuki Idei of Quantum Leaps Corporation, and former Chairman and Group CEO, Sony Corporation (Japan)
- Tan Sri Liew Kee Sin of EcoWorld Development Group Berhad (Malaysia)
- Michael Wu of Maxim's Caterers Limited (China)
- Dr. Ruth Oltjer of Chemi-Pharm AS (Estonia)
- Ewald Raben of Raben Group (Poland)
In the news...
Mohed Altrad, Entrepreneur of the Year 2014
The Entrepreneur of the Year award organized by "EY" (Ernst & Young) and "L'Express", with the support of the Edmond de Rothschild Group and Verlingue Bpifrance, was awarded in Paris to Mohed Altrad, President of the Altrad Group.
He was competing for the national award with seven other business leaders, all regional winners. The award honours his entire career as an entrepreneur, with annual results steadily increasing (20% on average) and a turnover of over 850 million euros for 2014. The first business leader from Languedoc Roussillon to win this award at national level, he will represent France at the "World Entrepreneur of the year" in Monaco from June 4 to 7, 2015 competing with 58 other countries.
On September 18 last, he received the Entrepreneur Award for the Mediterranean region, rewarding the expansion of a group that since its inception in 1985 has become world leader in cement mixers, European leader in scaffolding and French leader in tubular goods for public authorities. With more than 7,000 employees in over 100 subsidiaries.
EY and L'Express hailed the strategy deployed at the head of the group, emphasizing the "effective external growth policy," "ongoing search for operational effectiveness ", "marked presence in Europe and international development" as well as "efficient transverse matrix management." The organizers also saluted a group based on "values and principles".
A sign of recognition for Mohed Altrad, this award celebrates not only his success, but also his career as a whole.
Read the articles dedicated to this award.
Prix de l'entrepreneur de l'année 2014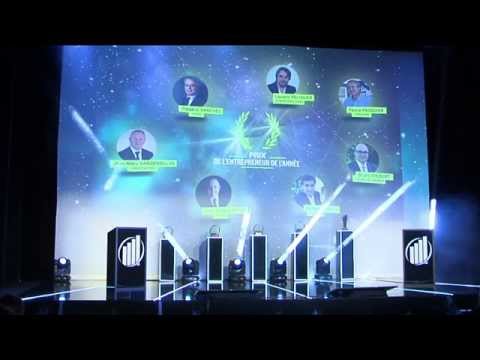 Cérémonie nationale du Prix de l'Entrepreneur de l'Année 2014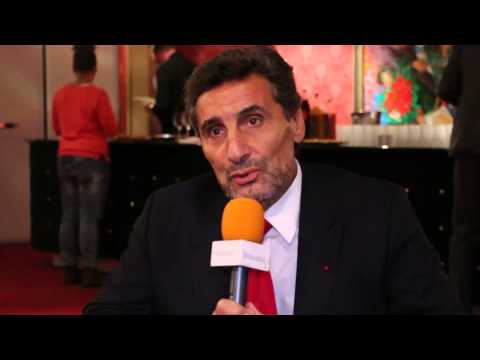 [Prix de l'Entrepreneur de l'Année] Mohed Altrad devient l'Entrepreneur de l'année 2014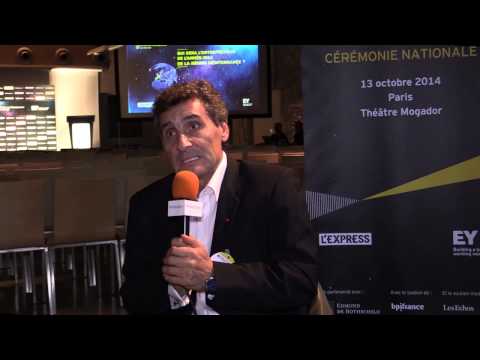 [Prix de l'entrepreneur de l'année Méditerranée] Prix de l'entrepreneur de l'année: Altrad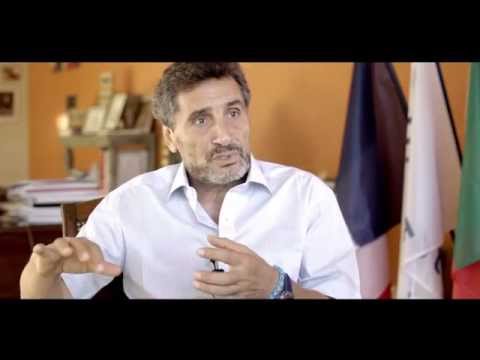 Mohed Altrad: Lauréat du Prix de l'Entrepreneur de l'Année 2014
See more videos on the website EY Award for the Entrepreneur of the Year.